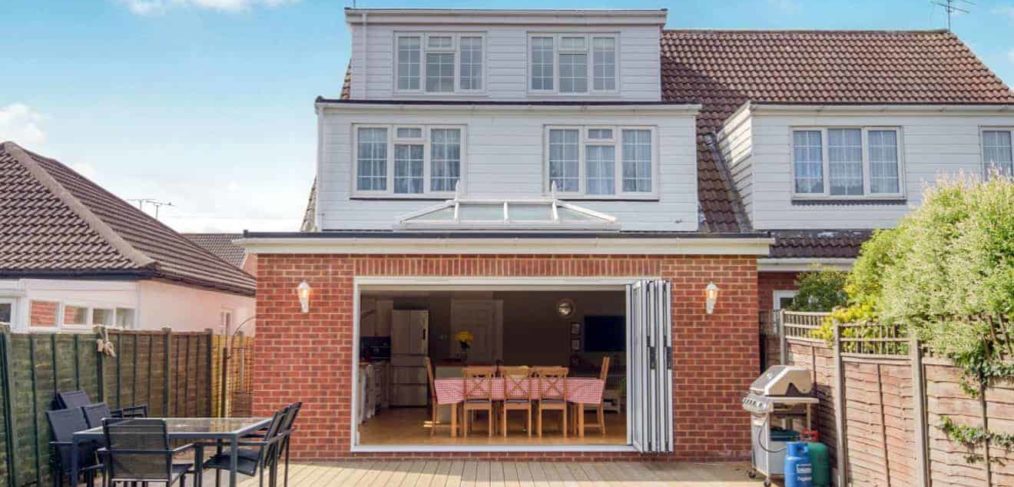 Case Studies: Laindon
The area:
It's always a treat to visit the parish of Laindon, a truly ancient village that can be traced back to the thirteenth century! These days it's a peaceful but thriving community, where many happy families have made their homes, and are keen to make them better. That's where we come in!

The brief:
Our clients in Laindon quite simply wanted more space! Their house was at capacity, and they needed not only bigger bedrooms for the kids but also a  larger living space where they could spend quality time together once the little ones were tucked up in bed. Having the right amount of space is key to a harmonious family life, and we were only too happy to accommodate in making this family's dream a reality.
The job:
No one has ever accused us of doing things by halves, and from the start we could see that this job would require some major overhauling of the house. Indeed, a whole new room! We constructed a rear dormer loft conversion to house the brand new master bedroom for Mum and Dad, a peaceful space for them to relax and get a good night's rest in peace. Doing this meant that the original master bedroom was freed up, and this is turn was available for one of the kids to move into — privacy gets all the more important as they grow up, as any parent will tell you.
Hey, presto! We'd transformed their three-bedroom property into a four-bed, thus bumping up its value on the market. We weren't done yet though — next on the agenda was a rear extension downstairs, with bi-fold doors that opened fully and gave a lovely sense of space and opened up the living space for the family to enjoy.

The result:
The family were thrilled with the result of the work — a lovely, big open-plan kitchen and dining area that made for a great family space to spend time in. This also freed up the living room for cosy evenings on the sofa together, both for the kids and the parents.