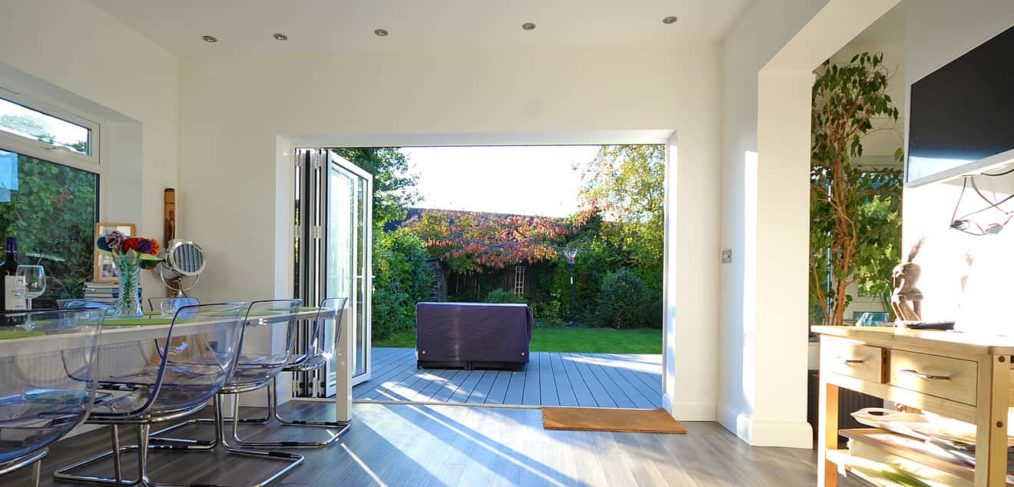 Case Studies: Westcliff

The area
There's nothing like living by the sea! Westcliff-on-sea sits on the north bank of the Thames estuary, and its close proximity to London makes it a perfect place for commuters with families to put down roots. It's always a pleasure to head out to this part of Essex for a job to get a taste of the sea air.
The brief
We could spot the issue here as soon as we arrived at the property! Our client at Westcliff had an old lean-to at the side of their house that was in terrible shape, leaky and shabby. It was also an impractical place for the house's creaking old boiler to be housed. The clients wanted to do away with the entire thing, and use the space that was created to make a new open-plan kitchen space where they could entertain friends and family.
Sounds like a plan to us! Time to get to work.
The job
First things first — the old lean-to needed to go! Thankfully this was quickly accomplished, leaving us free to get on with constructing a new single-storey side extension. We then knocked through the walls to make the open-plan kitchen and dining space our clients were dreaming of, and what's more we added some aluminium bi-folding doors that could be opened fully for when the sun was out. This meant the space was even more open and airy — perfect for entertaining and al fresco dining.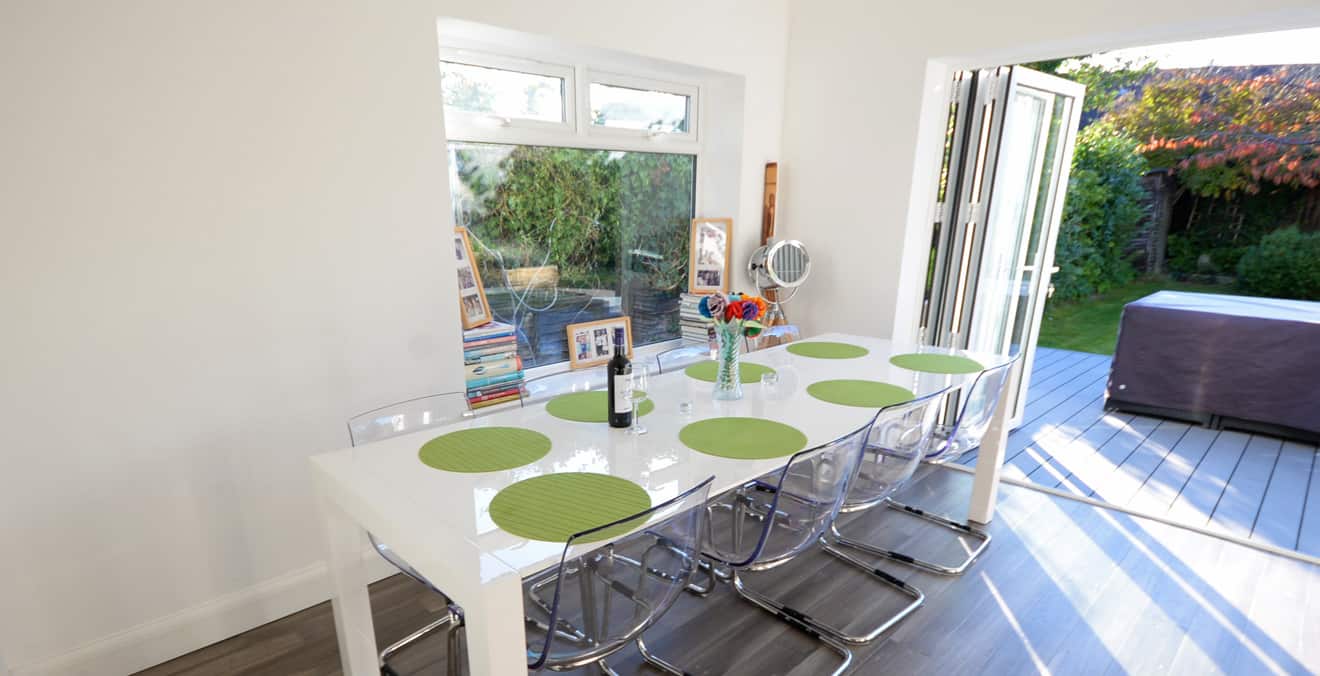 The result
With the leaky old lean-to gone and the new open space put in, the clients' home had been transformed into a beautiful place to live, entertain and enjoy that seaside air in the sun.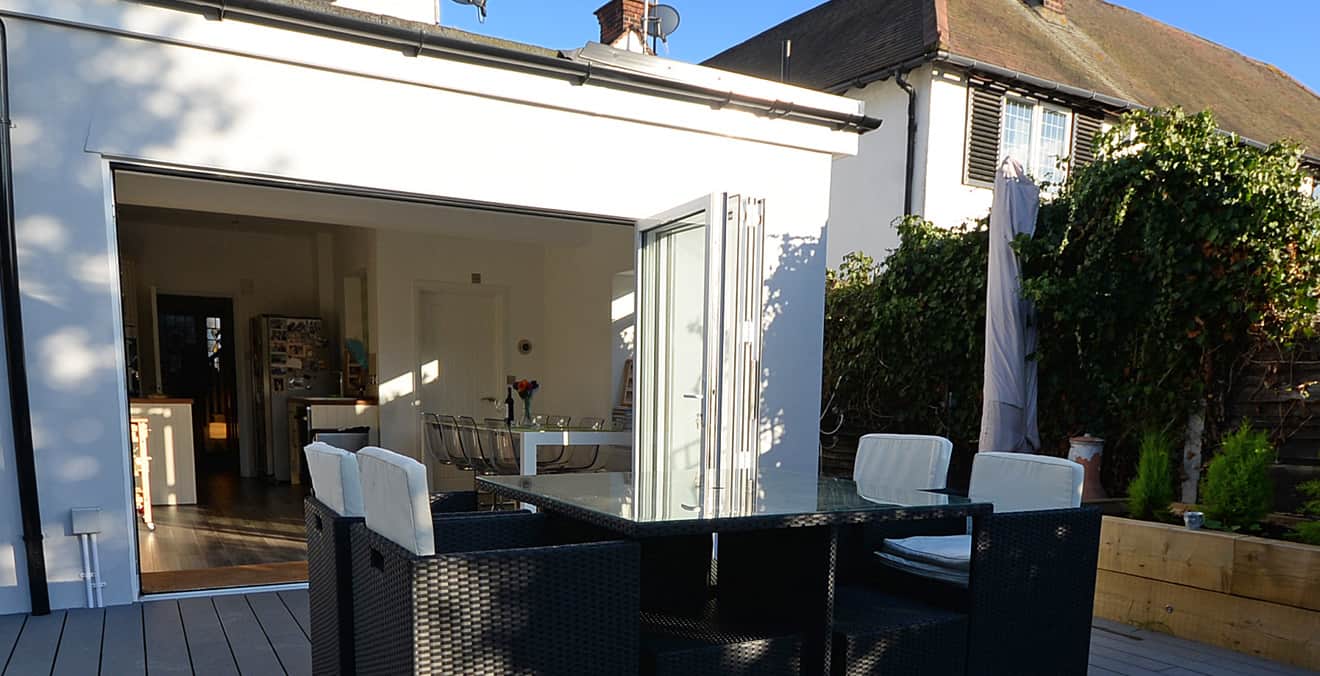 Another success! Time for the next job…